The police have rained on another parade.
NYPD has confirmed that hoverboards are illegal to ride around in public. Even though hoverboards are not on The Department of Transportation list of vehicles that cannot be registered in New York by the Department of Motor Vehicles, the city said that the hoverboards, including Segways are illegal. You could get a $500 fine from police.
The 26th Precinct took it to twitter to remind the people of New York that the boards were against the law. He deleted the tweet later but police have still confirmed they're illegal because they can't be registered.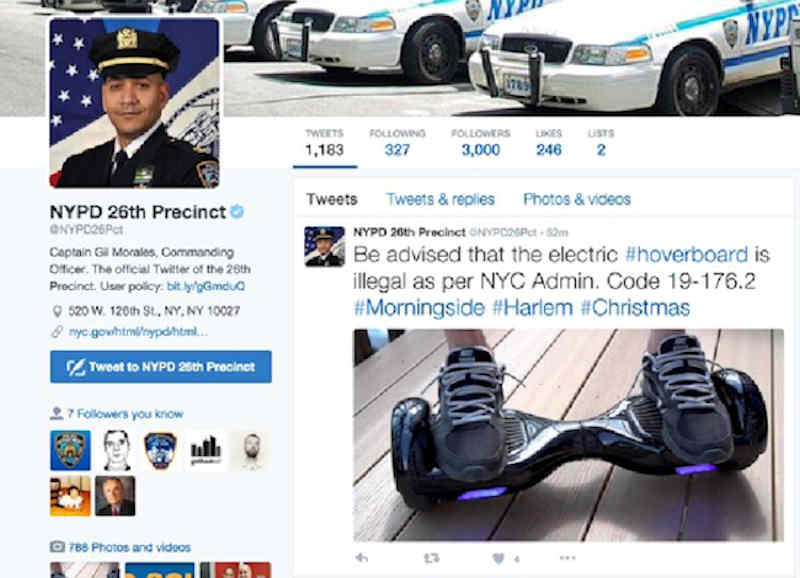 You might want to cross that off your Christmas list if you live in NY!