Facebook has begun training their censoring staff to protect "white men", and not black children or Muslims, from being the targets of "hate" on their website.
A new investigative report by ProPublica has shown internal documents revealing that "white people" are considered as a "protected category" that would allow for removal of content considered as "hate speech" towards them.
RELATED: Facebook To Add An Additional 3,000 Employees To Review Facebook Live Videos Of Suicides And Crime
This allows for incidents like the following.
A white man can incite violence against Muslims, like this: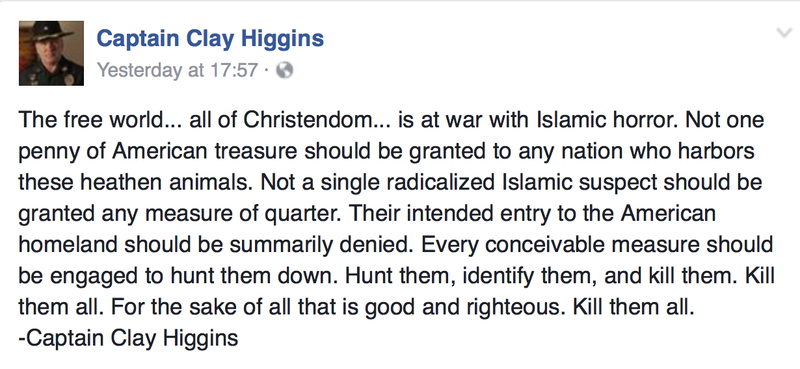 But a black woman can't suggest white people are racist, like this: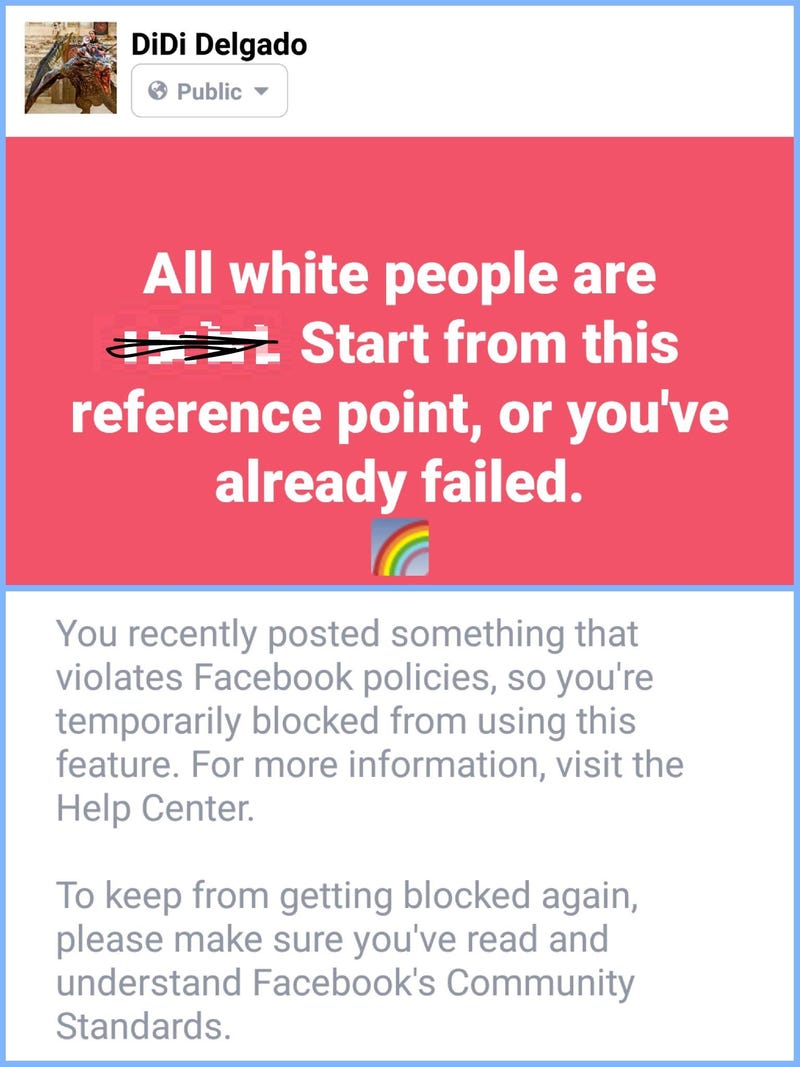 Meanwhile Facebook still allows constant violent rhetoric from white supremacist groups that go unchecked, just like the posts of the man who went on a stabbing spree in Portland, Oregon, which are still on their website.
RELATED: Leaks Expose Facebook's Stressful Moderation Policy
This hypocrisy is another example of large corporate systematic influence valuing white people's comfort over the safety of marginalized groups.
Never miss a story! Keep up with us on Facebook, Instagram, and Twitter.
Source: The Root